Ceiling
Ceiling lighting is incredibly important to the overall look and feel of your home. These are the elements that will provide for most of your lighting needs, so function and beauty are of equal importance. As you're shopping for fixtures, reference this guide to choose the right size, height, and positioning for your space.
SHOP CEILING LIGHTING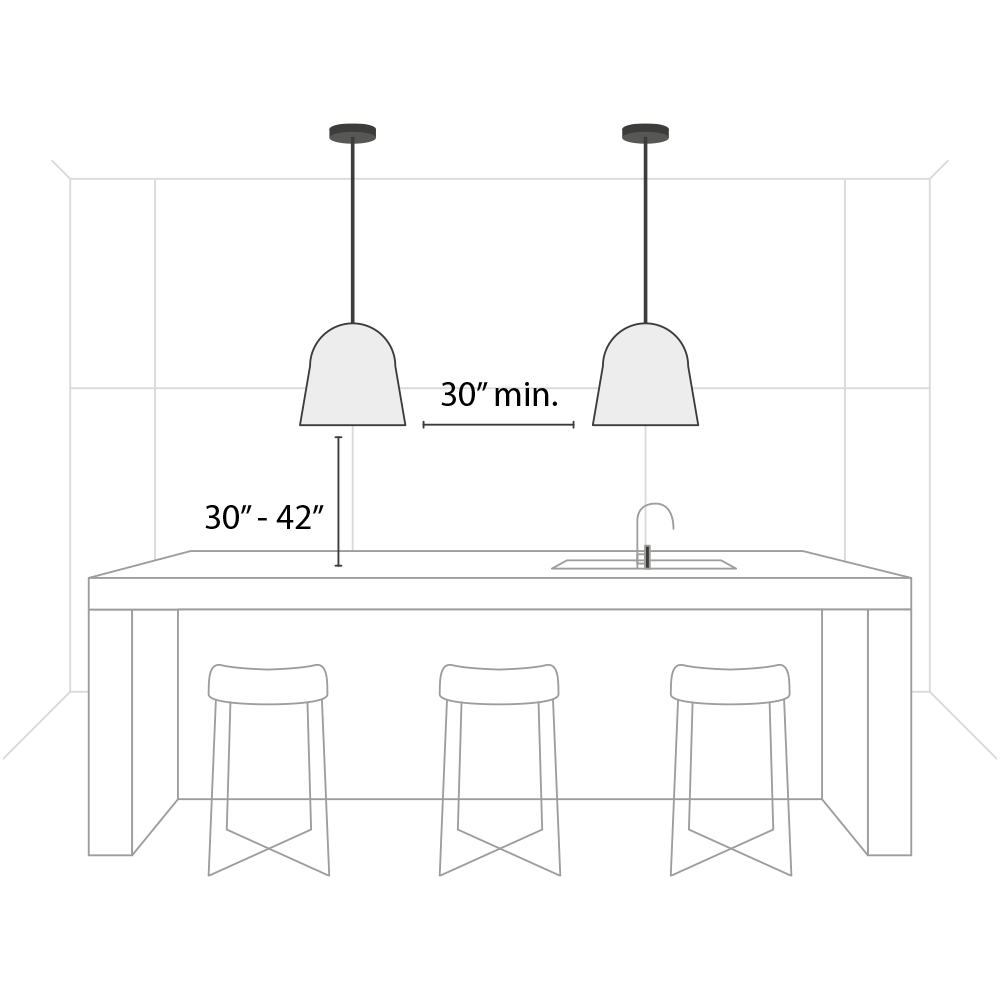 Above a Kitchen Island
If you're hanging kitchen fixtures above an island, we recommend allowing 30"-36" of space between the surface and lights. If your design includes multiple fixtures hung together, allow at least 30" between the widest parts of the fixtures for light spread and to prevent them from looking crowded.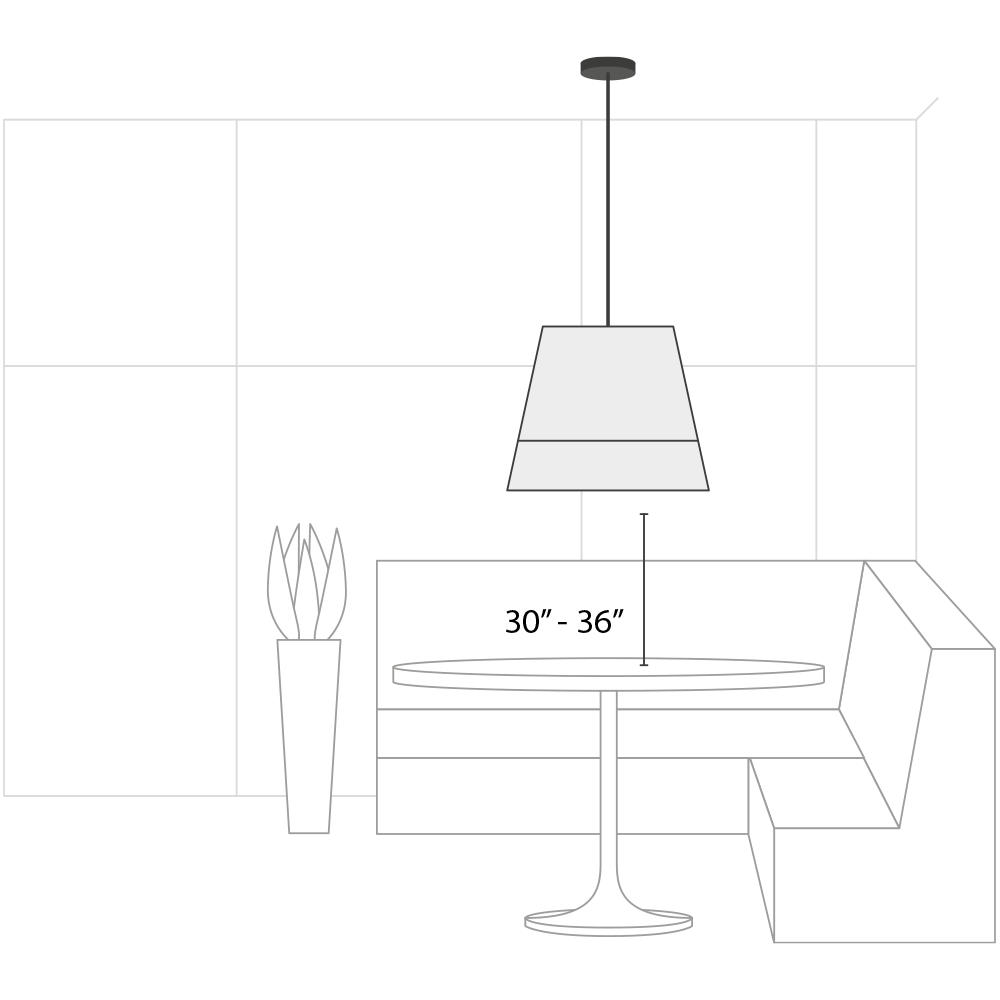 Above a Round Table
When choosing a fixture to hang above a round table, search for one with a width that is at least half the diameter of the table but no more than 75%/ Hang your light with approximately 30"-36" of breathing room between t and the surface of your table.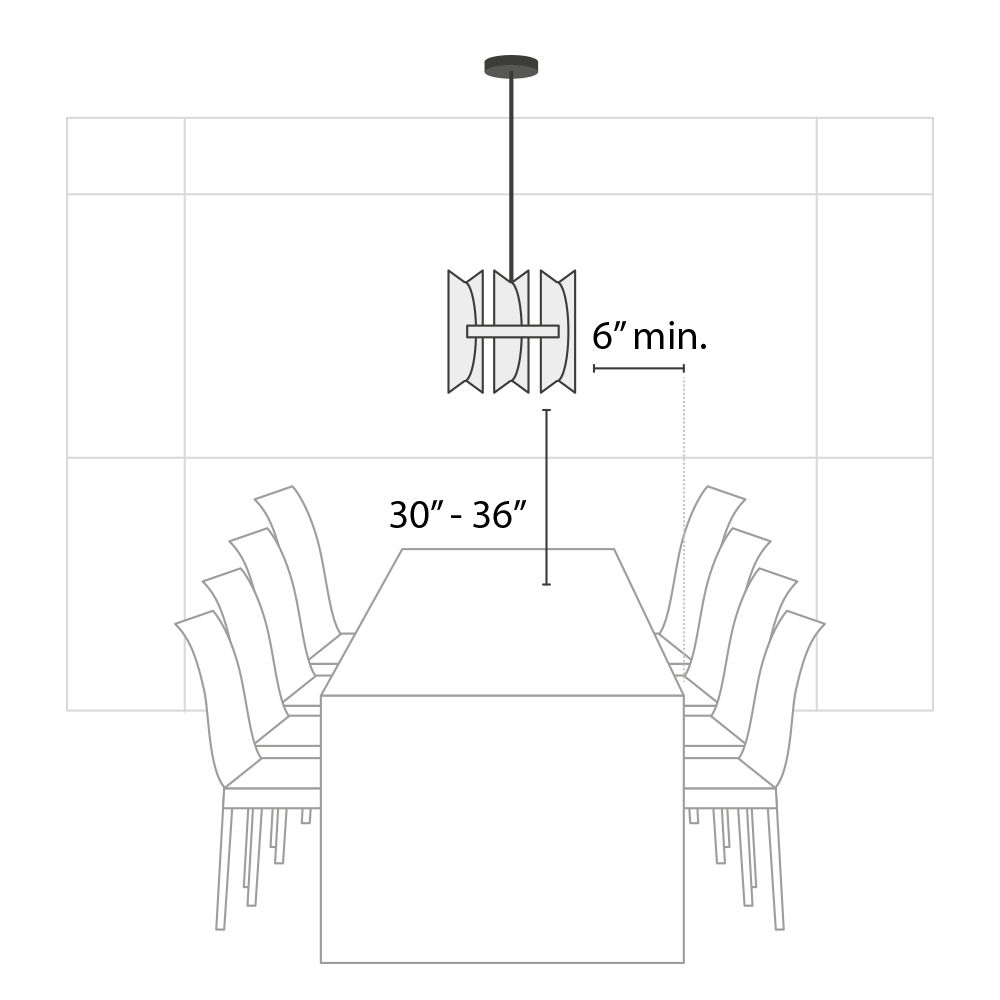 Above a Dining Table
For dining tables, lighting should be hung with 30"-43" between the top of the table and the bottom of your fixture. When selecting from that range of heights, consider your ceiling height and the size of the fixture. It should be at least 6" narrower than the dynamic of your table.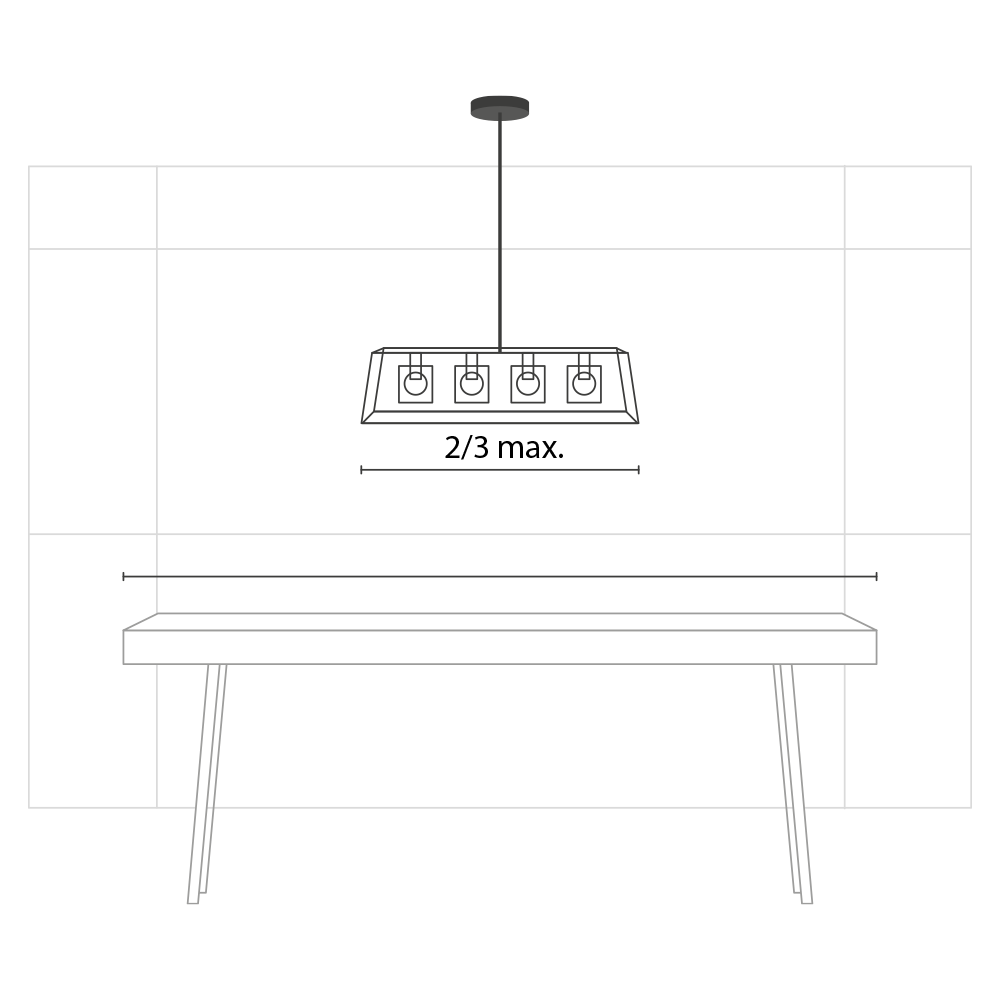 Linear Fixtures Above a Surface
Choose a fixture that is at least half the length of the surface that it will hang above, but no more than 2/3 of its length. If hanging above an extra long island or table, you might consider hanging two linear fixtures to keep lighting in proportion.
Wall
Wall fixtures add warmth and interest to any room of your home. They provide ambient lighting, and if placed thoughtfully, can balance other design elements. The key to impactful wall lighting is in considering the surroundings and how it will be used.
SHOP WALL LIGHTING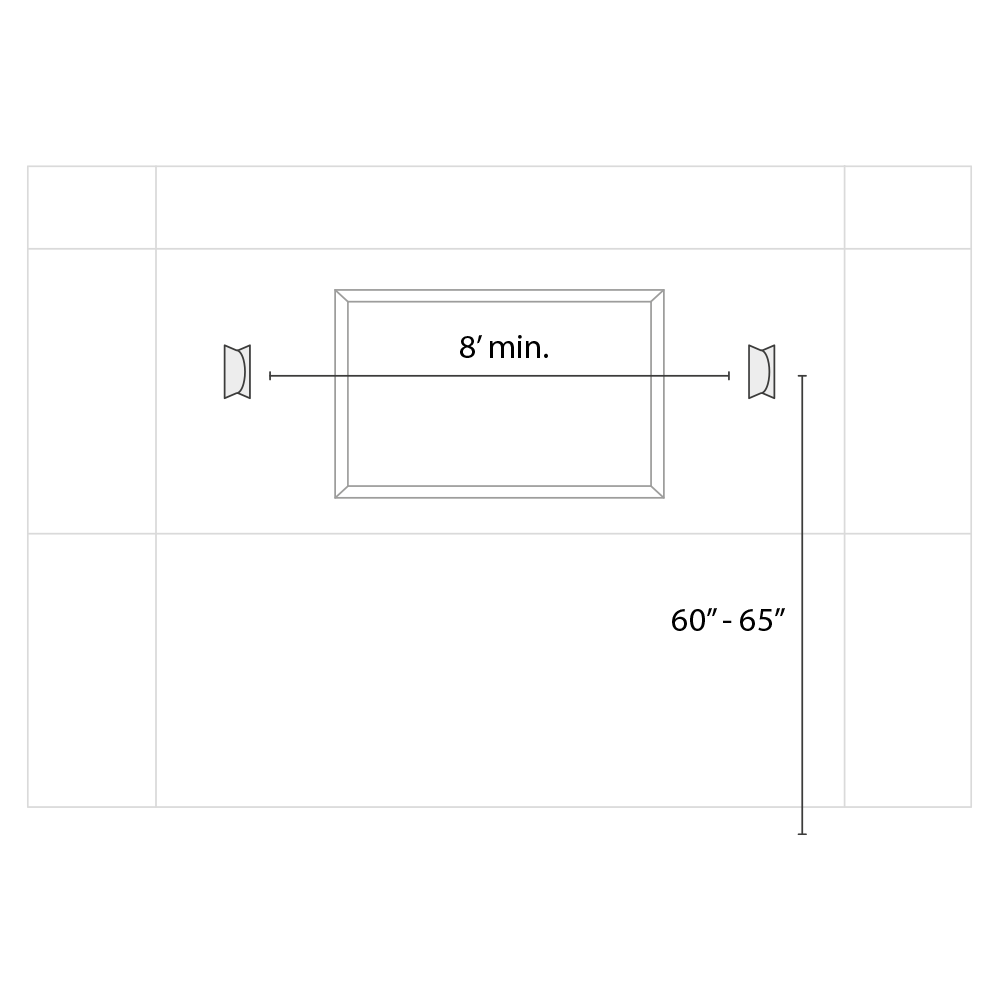 In a Hallway
When using sconces to light a hallways or a long wall, they should be hung 60"-65" from the floor and between 8'-10' to avoid overcrowding and distribute light spread.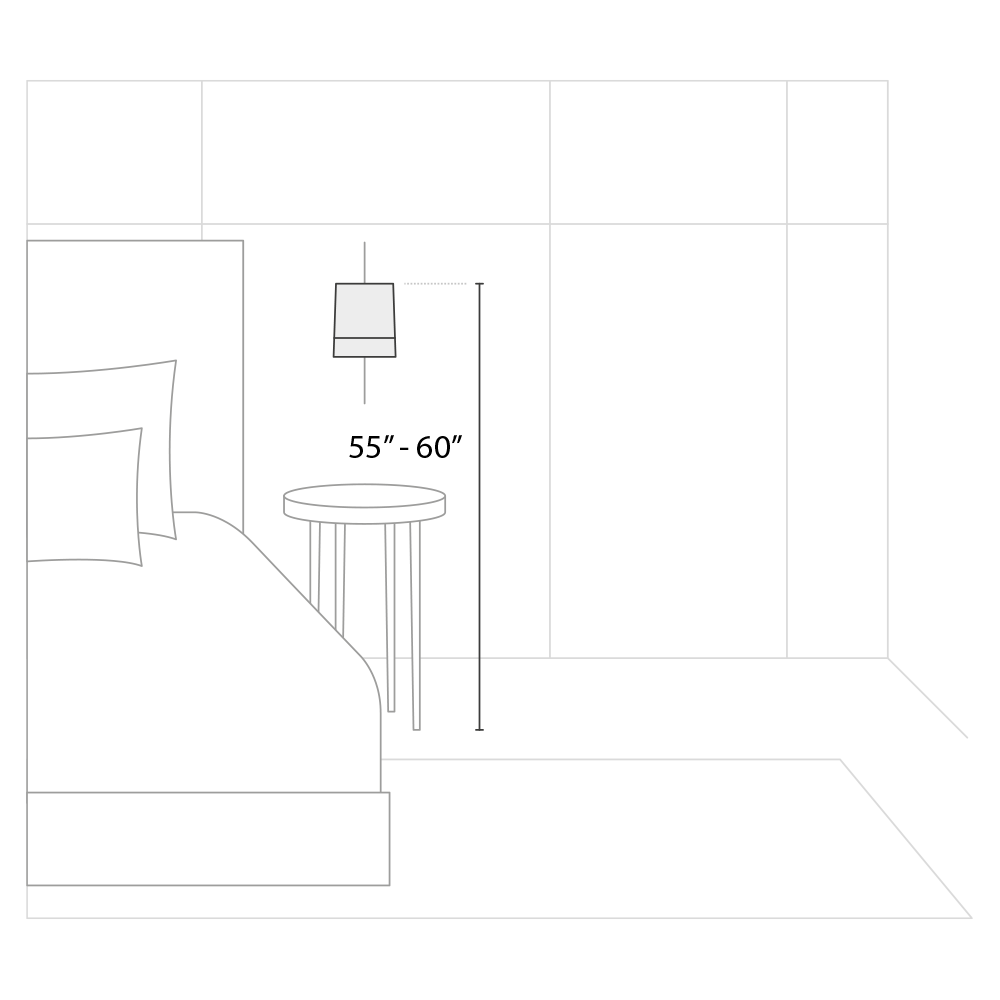 Beside the Bed
To add accent lighting near a bed, first consider the size and shape of the headboard and any molding or wall features. We recommend hanging the sconce with 55"-60" from the top of the fixture to the floor. If your sconce comes with a switch, choose a location that is easily accessible from bed to ensure that your light is easy to use.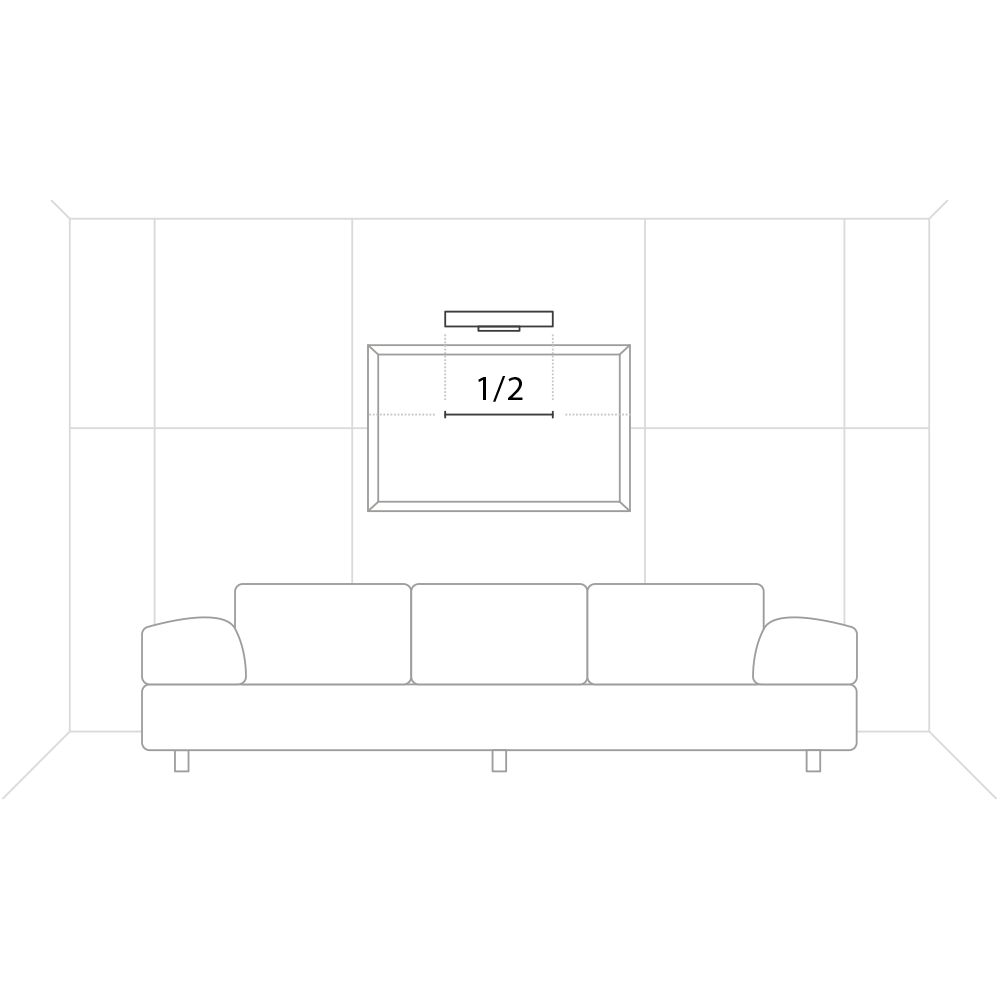 Picture Lights
The easiest way to choose a proportional picture light is to look for a shade that is around half the length of the frame it will hang above. We recommend positioning the light at a 30-degree angle from your art.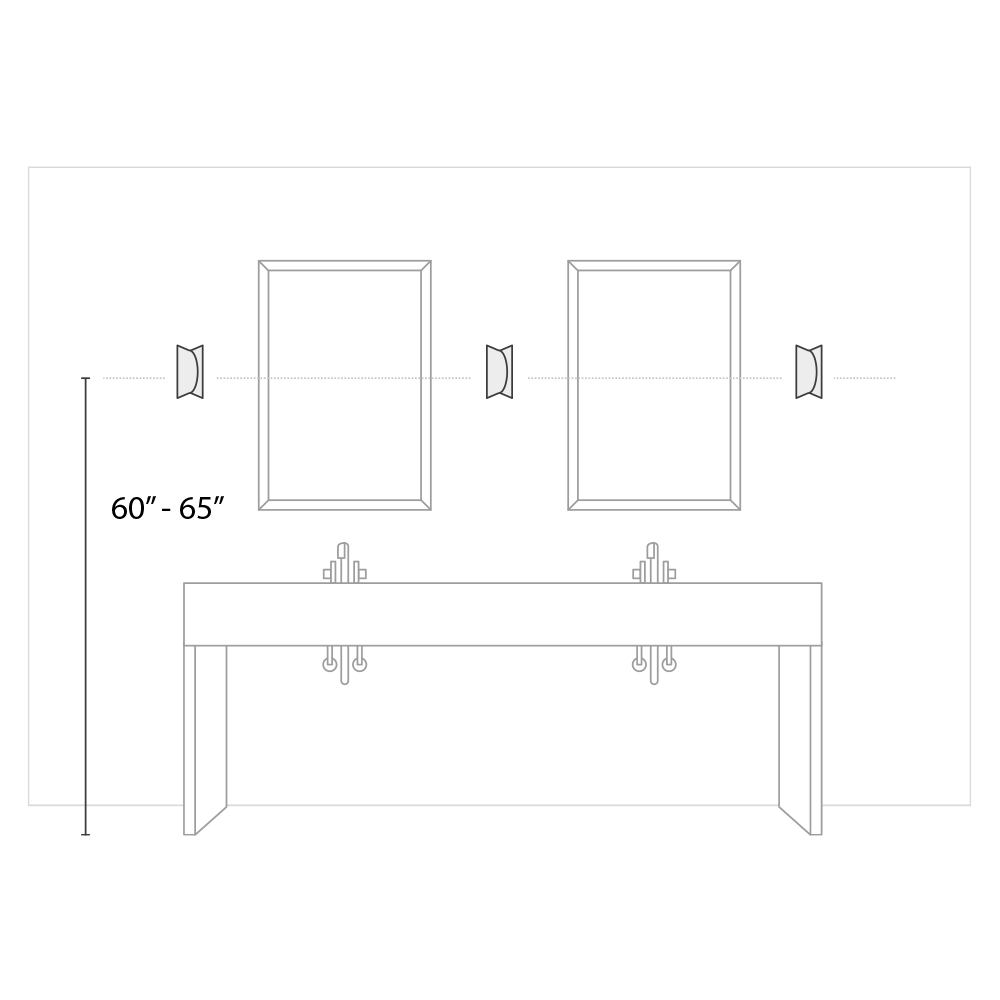 Bathroom Sconce Lighting
To evenly illuminate a bathroom mirror from either side, we recommend mounting your sconces just above eye level, or about 60" - 65" from the floor to the center height of the sconce backplate.
Linear Bath Lighting
When installing above the mirror, the ideal linear bath light will measure at least 3/4 the width of the mirror but not extend over its edges. For larger mirrors, consider mounting a pair of evenly-spaced linear sconces.
Outdoor
Outdoor lighting adds character to the aesthetic of your exterior while serving an important and practical purpose—illuminating your home in low light and providing visibility for guests. As with indoor lighting, scale and positioning is essential to fixtures that look like they belong on your home.
SHOP OUTDOOR LIGHTING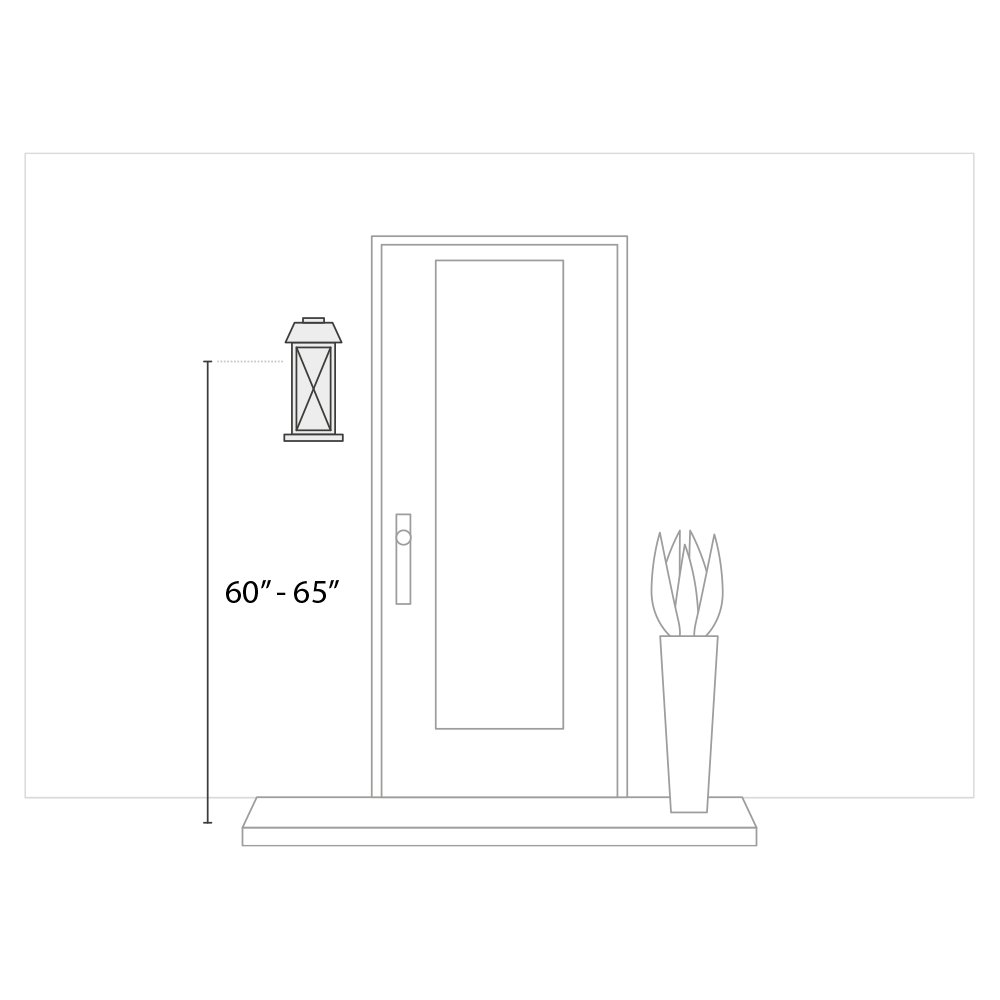 Front Door: Single Side
If you're planning to hang one fixture by your front door, keep functionality in mind. We recommend hanging the light on the same side as your doorknob to efficiently provide light for greeting guests. Your fixture should be hung 60"-65" from the ground, with the center at eye level. As size goes, 1/4 the height of the door is ideal for appearance and efficacy.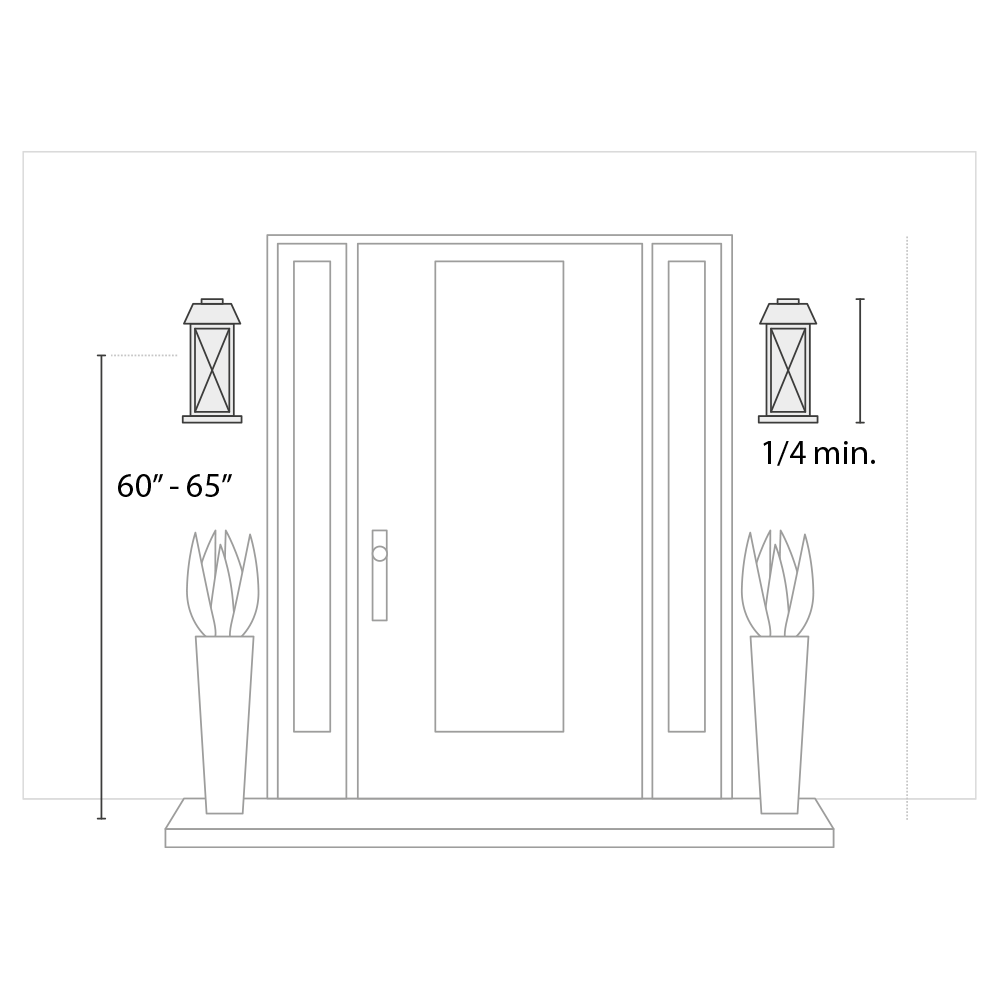 Front Door: Both Sides
To hang two fixtures, follow the same guidelines outlined for hanging a single fixture. You will want to ensure that your fixtures are hung at the same distance from the door on each side, as well as from the ground.